At the beginning of 2022, the library started a new initiative entitled "Reconnecting at the Library."  The program has 2 main goals:  
1.  Help children make up some of the learning deficits created by the pandemic
2.  Bring people back to the library.
With a generous donation of $15,000 from Battelle and an increase to $12,000 for the programming budget by the Board of Trustees,  the library embarked on an aggressive schedule of programming:
Year round Storytimes
March 12th- Survival Skills 101 Workshop- Attendance 52
The students learned basic survival skills such as identifying plants and building shelters.  At the end of the program, each participant earned a survival kit filled with tools and emergency kits. 
April 23rd- Community Plant Swap
May 7th- Princess Tea- The royalty of West Jefferson made an appearance at the library.
May 14th- Paper Quilling  for Adults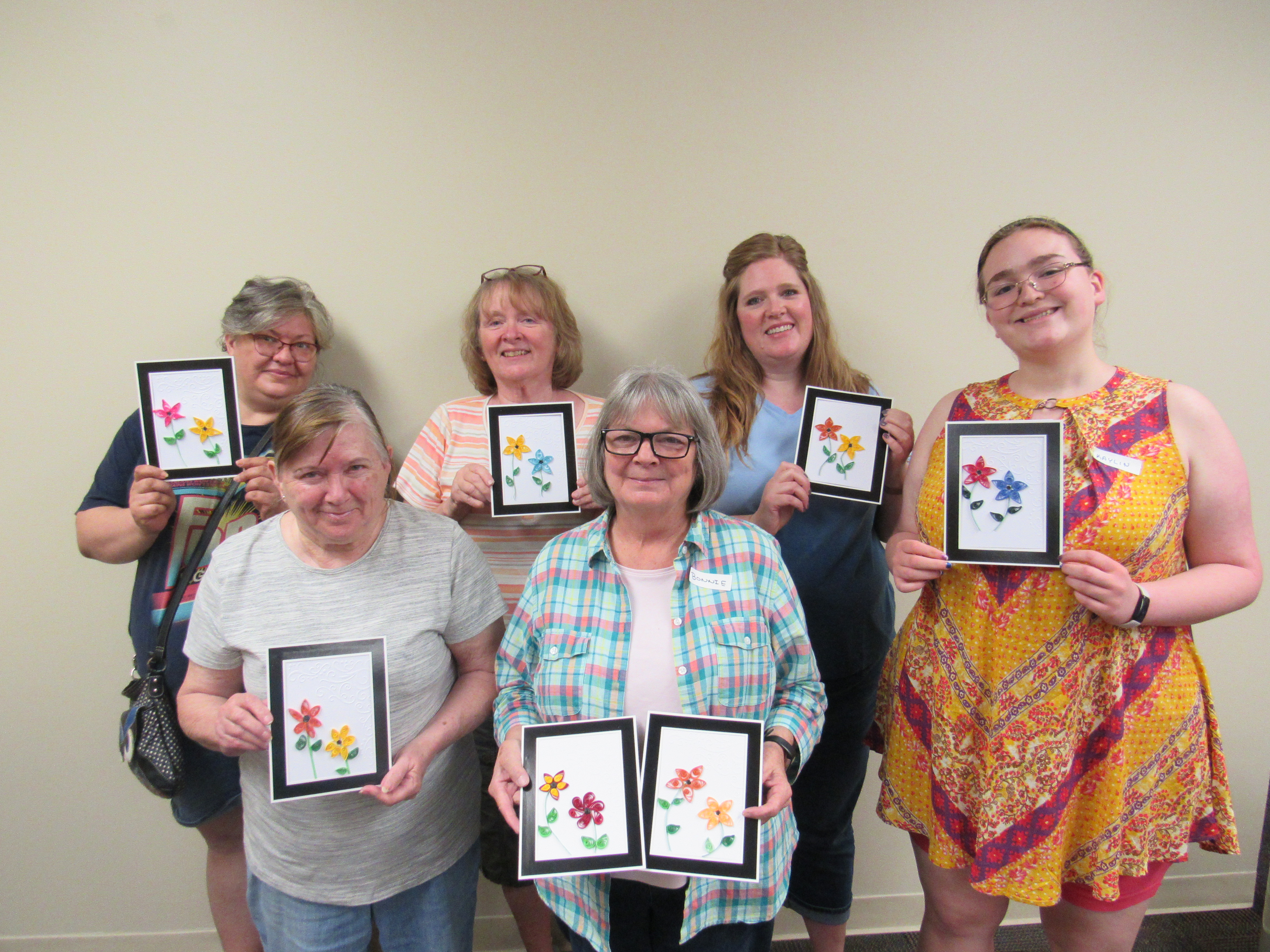 June 3rd– July 29th-Oceans of Possibilities Family Summer Reading Program.  This program promotes oceanography, an interest in ocean biomes, and the love of reading.
Programs conducted so far:
1.  Kickoff with Michael Griffin- The Science of Magic- June 3rd-  Attendance 160
2.  Cincinnati Museum Center presented Coral Exploration- June 10th-  Attendance 130     
3.  Crystal Clear Science presented The Science of the Sea- June 17th-  Attendance 157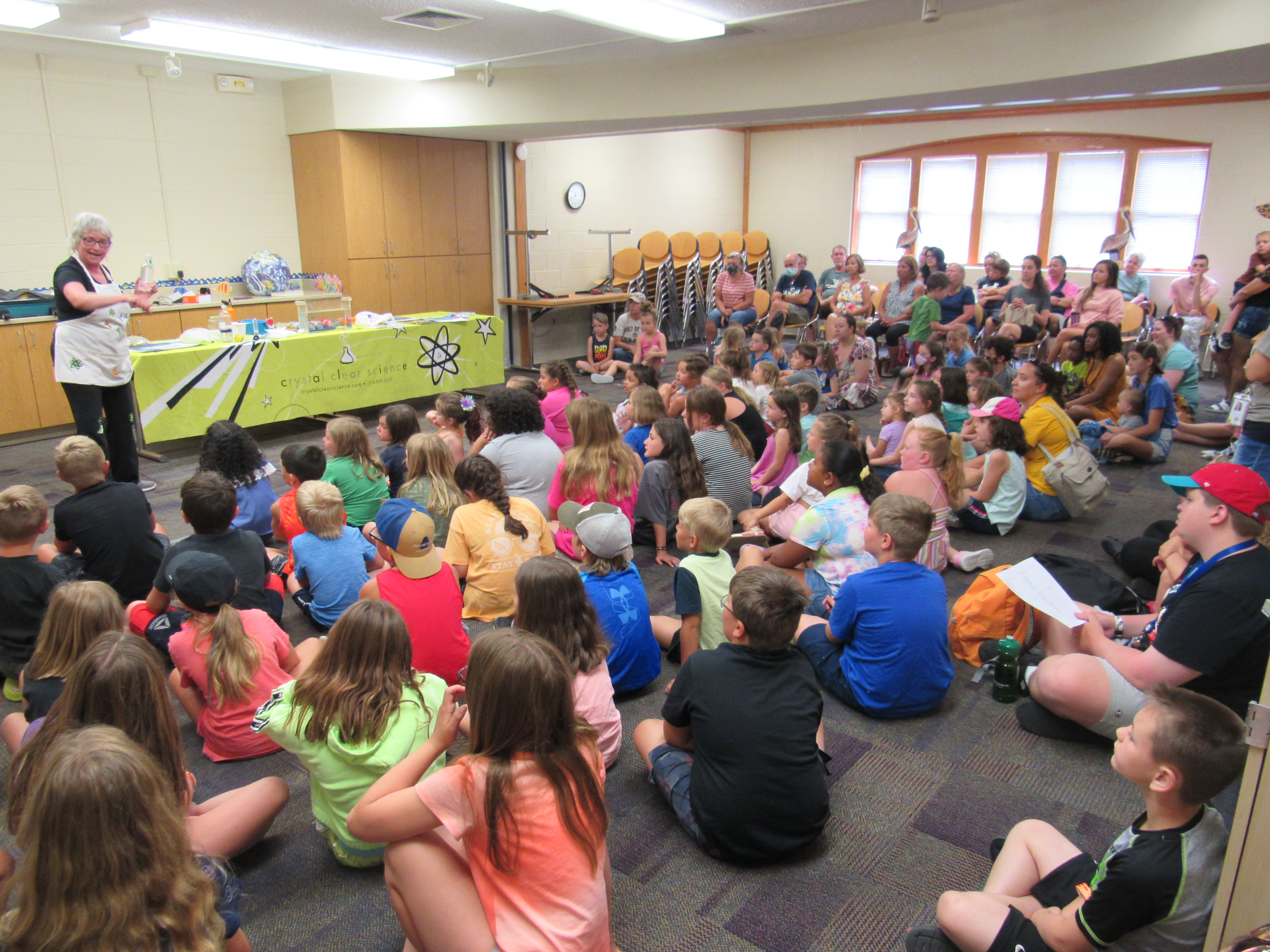 June 4th- Beach Garden Workshop for Adults
June 11th- DINOROAR- Children were given an opportunity to explore the world of dinosaurs and paleontology.  Attendance 64  
June 15th- Graphing for the Future- Attendance 16
Ms. Angela Mcfarland, a licensed STEM teacher, taught teens the basics of using a graphic calculator to plug in formulas and to graph equations.  The calculators are TI-84 C+s, which are recommended by the local school system and are widely accepted at universities and colleges.  Each student who attended was allowed to keep the calculator after the program.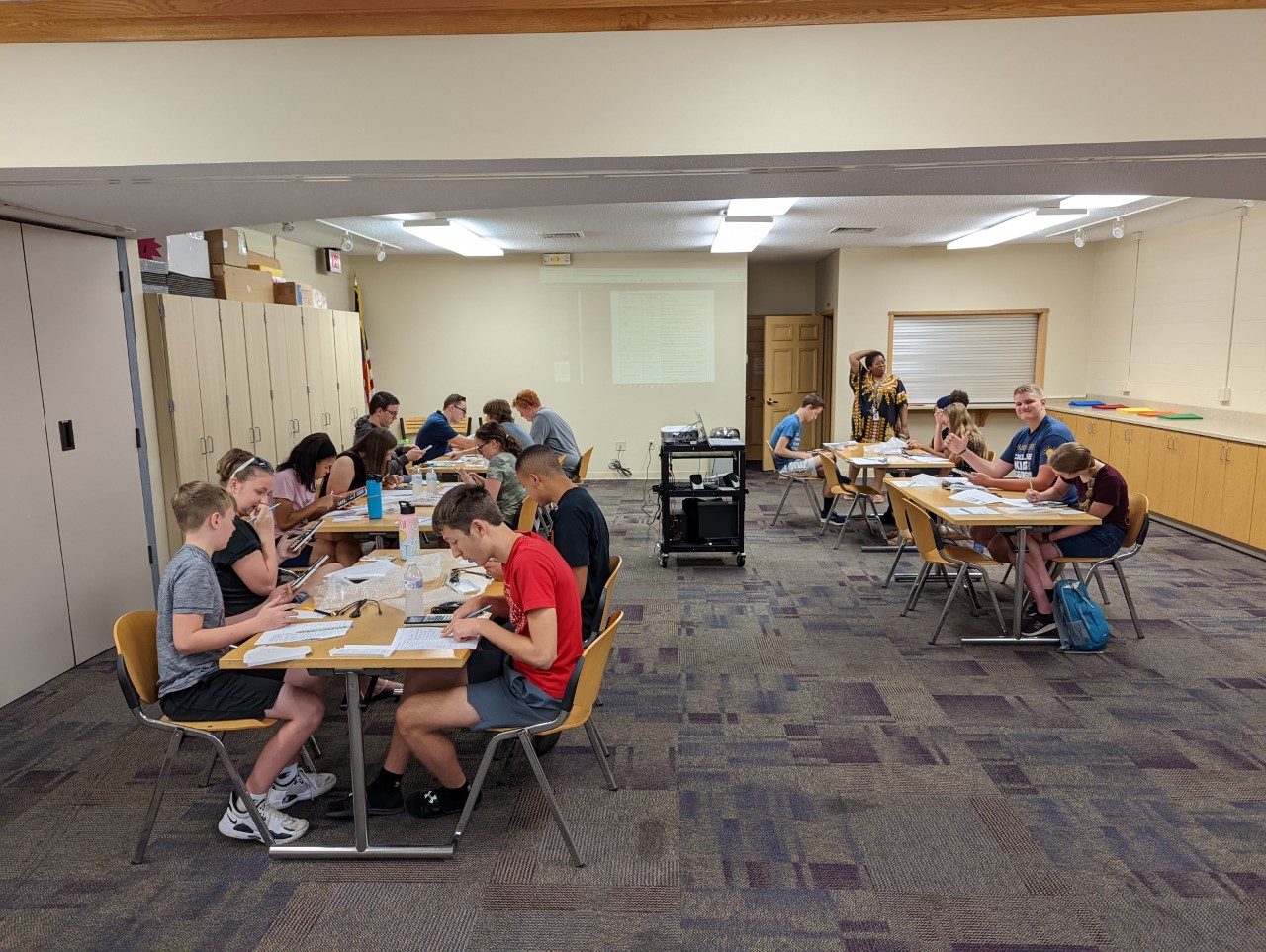 Check the library website and calendar of events for more exciting programs.