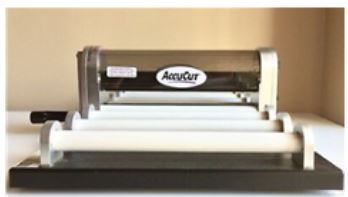 Die cuts are available to use in the Library only. Ask a Staff member for assistance.
Die cuts owned by the Hurt/Battelle Memorial Library are available every day during business hours. For a complete list, open the pdf below or visit the Library and ask for the die cut notebooks! Click the name of the die cut you would like to reserve and it will take you to our catalog!
Die cuts owned by other Libraries (click here for the SEO Die Cut List!) will take up to 2 weeks to arrive and Staff will notify you.
You must bring your own paper as the Library will not supply the paper.