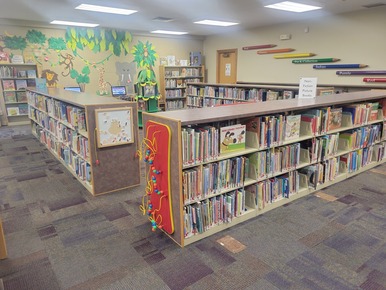 Our Children's Area is a fun and exciting place to help grow your young readers! This area has unique book collections, interactive toys and A.W.E. Early Learning computers! Our wish is for all children to learn to love to read, to expand their imaginations and to ensure that they have the reading skills they'll need for success in their lives. Our collections includes a variety of picture books, from Fairy Tales to Holidays, and our Pre-K board books for our youngest readers to enjoy!  
Our Juvenile collection includes chapter books, graphic novels, and non-fiction books. We even have our very own Bridge collection, full of leveled readers for beginners to "bridge" the gap to chapter books!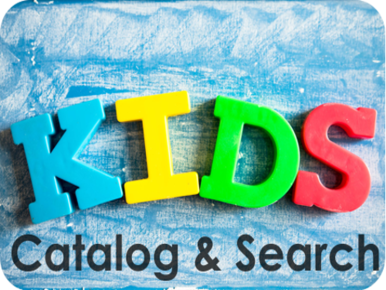 Click here to get started searching the Kids catalog!