Raise your children to be lifelong readers by bringing them to Storytime at the Library!
Storytimes introduce young children to books, rhymes, music and other fun interactive activities!  HBMLibrary offers programs that match the attention spans and developmental levels of different ages of children. Storytimes model how adults can sing, talk, read, write and play with children in order to develop early literacy skills, for example hearing different sounds, learning new vocabulary words and more among other 'fun'damentals! These skills build the foundational knowledge to prepare children to learn to read.
Visit the Calendar of Events for the next Storytime!
Storyline Online is a children's literacy website created by the SAG-AFTRA Foundation, which provides free storytelling videos and resources for parents and teachers to foster a love of reading in children. The pages come to life as the story is read!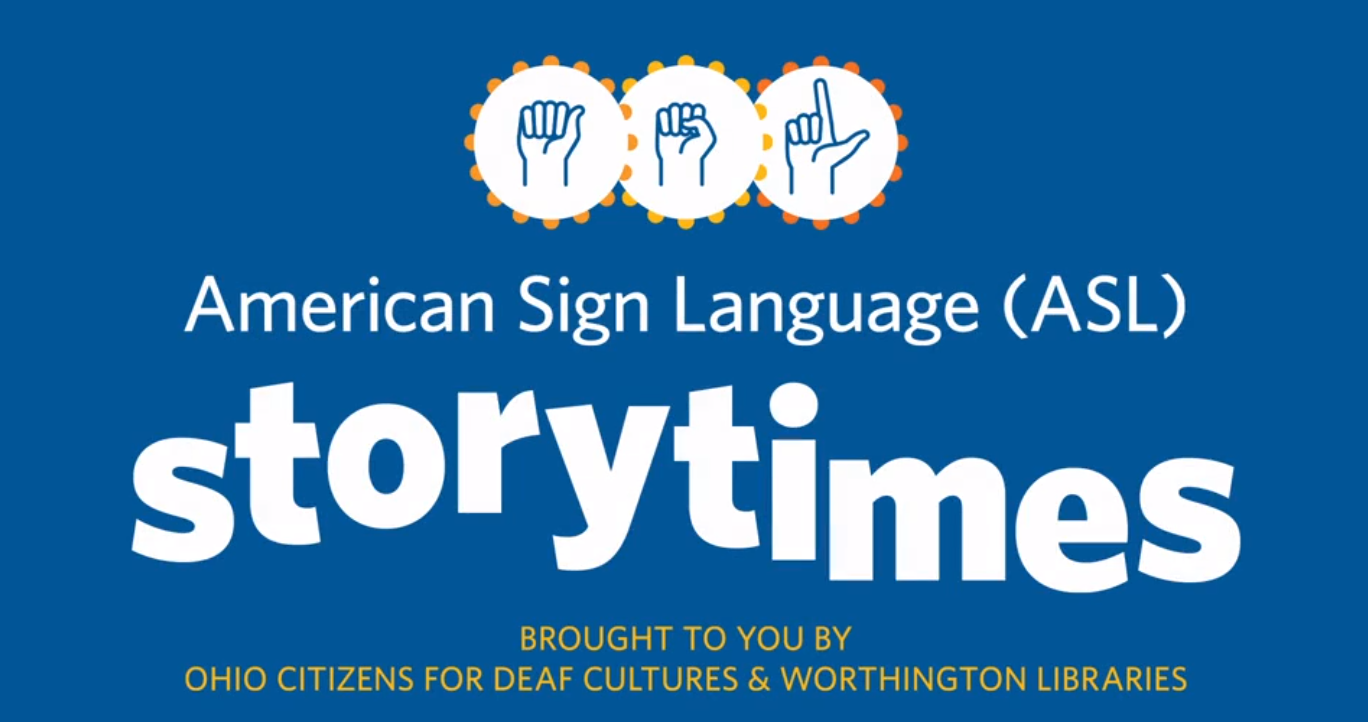 We are pleased to announce an opportunity to enjoy videos of popular children's books, recorded in both English and American Sign Language. The videos are available for viewing in a unique Niche Academy hosted by the SEO Service Center. The new videos are presented in partnership with Ohio Citizens for Deaf Cultures, Worthington Libraries and the State Library of Ohio. 
The entertaining videos were created and edited by Worthington Libraries with Ohio Citizens for Deaf Cultures providing the ASL interpreters. Each video contains the illustrated story, ASL interpretation, audible narration, and closed-captioning.