2022 Tax Information
Tax Season can be confusing. Let us help! 
2023 tax filing season begins Jan. 23; IRS outlines refund timing and what to expect in advance of April 18 tax deadline. Taxpayers requesting an extension will have until Monday, October 16, 2023, to file.
The Library has a limited number of Federal 1040 Instruction Booklets. The booklets are available in the Library's lobby along with the Village of West Jefferson Tax Forms.
When printing forms at the Library, the first 10 pages are free. Anything past that will be $.10 per page.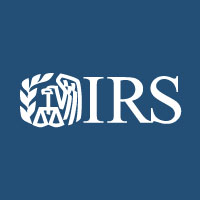 Find forms, new tax law changes, get a copy of your return, E-File your taxes, find out about your refund and much more.  For questions about federal taxes you can call the Internal Revenue Service at 1-(800) 829-1040 or contact the local office at (614) 280-8691. See below for the downloadable 1040.

State Tax information and forms for Individuals, Business and Tax Professionals. For questions about state taxes call the Ohio Department of Taxation at 1-(800) 282-1780. State of Ohio tax forms can also be requested by calling 1-(800) 282-1782. See below for the downloadable 1040 and SD 100.

The Village of West Jefferson Income Tax Rate is 1%. For more information, please contact Rebecca Arnott, Income Tax Administrator 8:00am - 4:30pm Monday through Friday at 614-879-9757.
Online Resources
IRS - Schedules for Form 1040 - click here to find the list along with the descriptions of each form
IRS - Steps to Take Now to Get a Jump on Your Taxes
IRS - IRS Free File: Do your Taxes for Free
Ohio - Ohio I-File