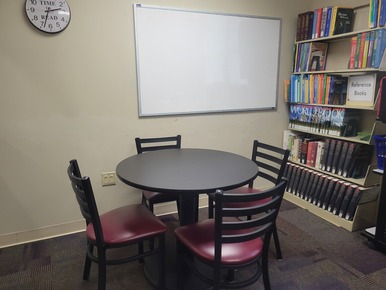 The Quiet Study is a small space available for groups up to 4 people to study, work on projects, have meetings or use the available public computer (with access to the public printer) in a quiet environment.
The image above is our Quiet Study space that also comes with a white board for public use.
This room is available during business hours only and may be reserved ahead of time for a maximum of up to 2 hours once a day.